The Most Highly Rated Lawrence Park South Tile Store!
Are you remodeling your bathroom, kitchen, or flooring? We love providing our customers with stunning results by offering premium tile designs.
If you're in the Lawrence Park South area, we can help you tailor your home to suit your tastes with sustainable tiling.
Contact us today at M2 Tile & Stone to learn more about our services and tiles and get advice on styling your home!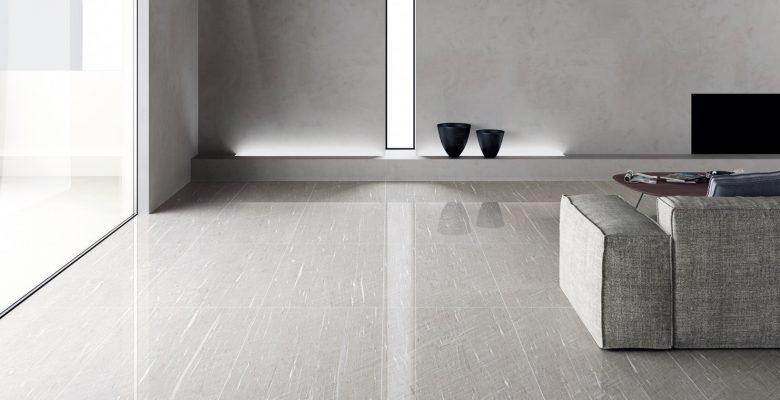 Why We Love Lawrence Park South
Lawrence Park South has a vibrant history, which is reflected in its stunning and archaic architectural styles. We love honoring the architectural beauty of Lawrence Park South listings with our tile designs. Here's why:
Residential character: The beautiful mature trees lining the streets and well-maintained properties make Lawrence Park an idyllic residential location. It has various residential properties, from luxury townhouses and condos to grand detached houses. There's a stately feel to the neighburhoods in Lawrence Park that we intend to honor with our interior designs.

Upscale community: There is a high standard of living in Lawrence Park South, and the residents in the area experience an elevated lifestyle. Plenty of comfort and luxury can be found in the local shops and cafes.

Schools: With both private schools and public schools in the area, there are educational institutions to suit any budget. The sheer quality of the educational institutions in the area is what draws so many parents and families to Lawrence Park South.

Green spaces: The neighborhood is named for its surrounding park, Lawrence Park South. With such lush greenery, the area is a relaxing environment with plenty of picturesque scenery for relaxation and leisure activities. It also facilitates outdoor activities, perfect for enjoying a family picnic or football game during the summer! You'll also find the Alexander Muir Memorial Gardens a beautiful place for an afternoon stroll.

Accessibility: Lawrence Park South is optimally connected to the rest of Toronto. It offers plenty of public transportation options for your morning commute, such as the Toronto Transit Commission (TTC) subway at Lawrence Station. You can conveniently commute to other parts of the city as and when you need to.

Shopping and dining: Lawrence Park South is primarily a residential area but does have plenty of shopping and dining, so you can enjoy pleasant food with your family in the evenings or at the weekend. Boutique shops, restaurants, cafes, recreational facilities, and other amenities are just a short walk away!
Overall, Lawrence Park South is a beautiful, affluent neighborhood, the perfect place to raise a family in Toronto. The schools and lush greenery are perfect for providing your children with the best start in life, and the city is within convenient reach.
Why Should You Choose M2 Tile & Stone for Your Lawrence Park South Project?
Why choose us over other businesses for your tiles and stone? Here's why M2 Tile & Stone should be your top choice for Lawrence Park South Listings.
Capturing Local Essence
We consider our luxury tile designs a tribute to Lawrence Park South's rich history and culture. Each piece is selected to reflect the decadent architecture from Lawrence Avenue to Yonge Street. Your space will feel harmonized with its surroundings with contextual design.
Expertise Rooted in Lawrence Park South
We have experience serving the Lawrence Park South community and have embellished many Lawrence Park South homes per the customer's vision. We take the time to understand your unique tastes and preferences to translate your vision into stunning and captivating designs. You'll step into your bathroom, kitchen, or living space and feel that the area reflects a piece of your personality and unique flair.
Unparalleled Customer Service
We hold the top-ranked position among Lawrence Avenue tile and stone stores for one compelling reason—we are unwaveringly committed to pleasing our customers. We take due diligence to ensure your home is clean when the job is done and that your bathroom looks picture-perfect.
Diverse Selection
You won't find such a diverse selection of tiles anywhere else. We stay on top of the latest trends, styles, and innovations in tile design to offer you the broadest range of classic and contemporary styles. Have you seen something you like on Pinterest? We can surely make it happen for you! We offer glass tiles, herringbone tiles, stone tiles, and colonial-style designs that will make your creative instincts tingle.
Quality and Durability
We don't just provide quantity—we provide consistent and reliable quality. Our materials exude elegance to match your home on Mount Pleasant Road or Bayview Avenue and offer the durability to withstand daily use, cleaning, and living.
Design Innovation
Elevate your space with the latest in tile aesthetics—we're always ahead of the curve in design innovation. We find the best ways to improve and add a unique flair to the latest design trends so your home will never be cut-and-paste.
Sustainability
We consider all processes involved in tiling when providing tiles in Lawrence Park North. We ensure that the raw materials, manufacturing processes, and installation align with sustainable and eco-friendly values. Your stunning new interiors should not come at the cost of the environment.
Voices of Satisfaction—We Love Delighting Our Customers!
While enjoying planned garden suburbs and beautiful, gentle rolling hills in Lawrence Park, we provide our customers with award-winning design services. M2 Tile & Stone works with customers to hear their concerns, vision, and preferences every step of the way. You won't find a more attentive and friendly tiling team in Toronto.
We provide versatile, long-lasting, high-quality materials with expert installation to ensure your Lawrence Avenue East home is as perfect as your life in this vibrant community. Here's what our customers had to say about the results we provided:
Transform Your Lawrence Park South Home or Business With Tiles From M2 Tile & Stone
Whether you want to upgrade your home or business, you can start your grand transformation with tiles from M2 Tile & Stone. We love what we do, providing tiles of all varieties to help you reflect your personal flair. We can create sophisticated and decadent spaces with a tile uplift. Contact us today to transform your home or business—you can only expect stunning results from our team!
We look forward to working with you!
Phone: 416-850-1045
Email: info@m2tilestone.com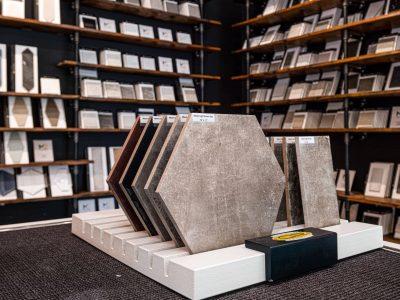 M2 Tile's Toronto Showroom features our famous sample card library, that is the best in the business and if a custom sample card will help you made the right selection, just ask. It's the same if you need a particular tile sample or just one more piece to complete a design job or renovation.
Ready to set yourself apart?
At M2 Tile & Stone, we are on a never-ending search for the most beautiful tile this world has to offer. It's our passion and we take great pride in our collections.