Large format porcelain tiles have become the latest product in demand. Options are limitless with various textures, shades, and finishes.
We have built an extensive collection of over 85 unique styles of 24" x 48" porcelain tile. In our showroom, we have strategically organized them by colour for you to maximize your tile sourcing experience. Organized from light to dark, it facilitates our client's experience of choosing the perfect tile they have been searching for.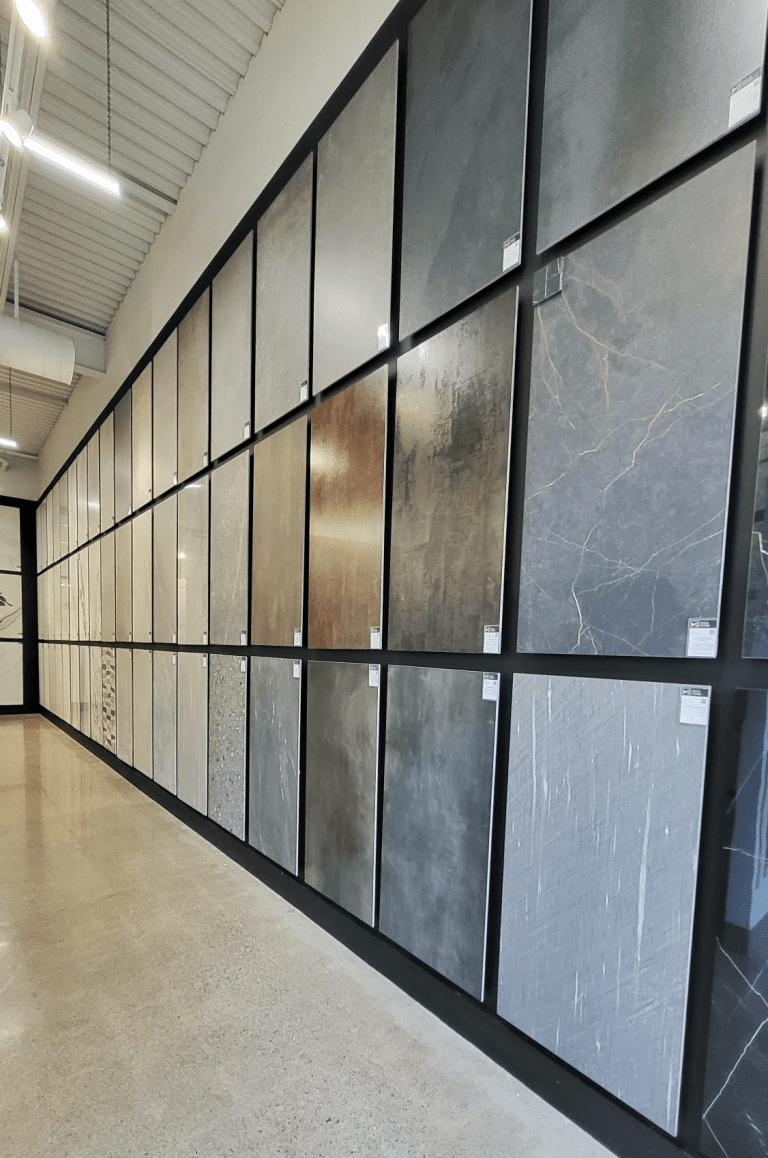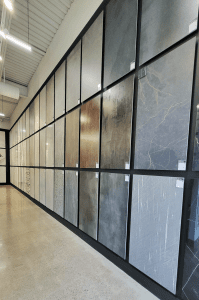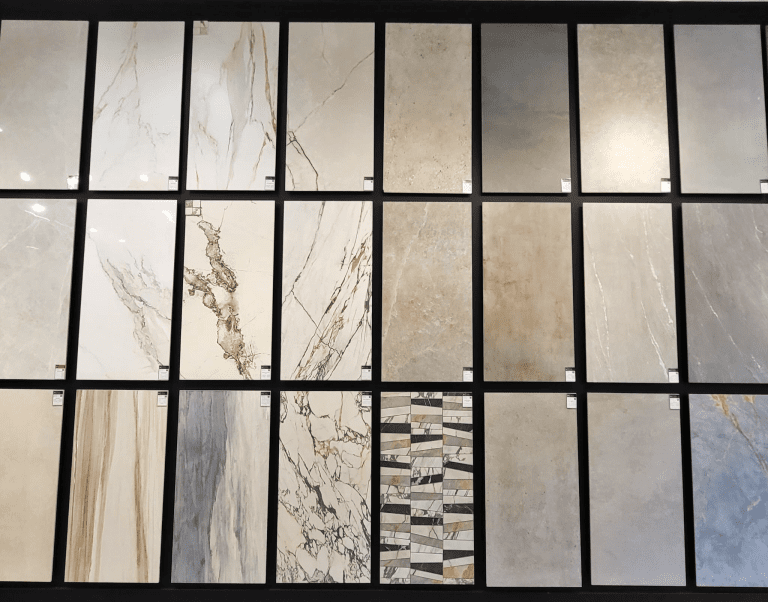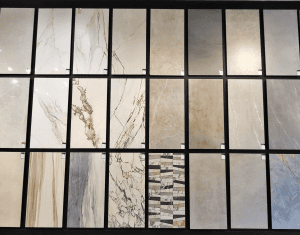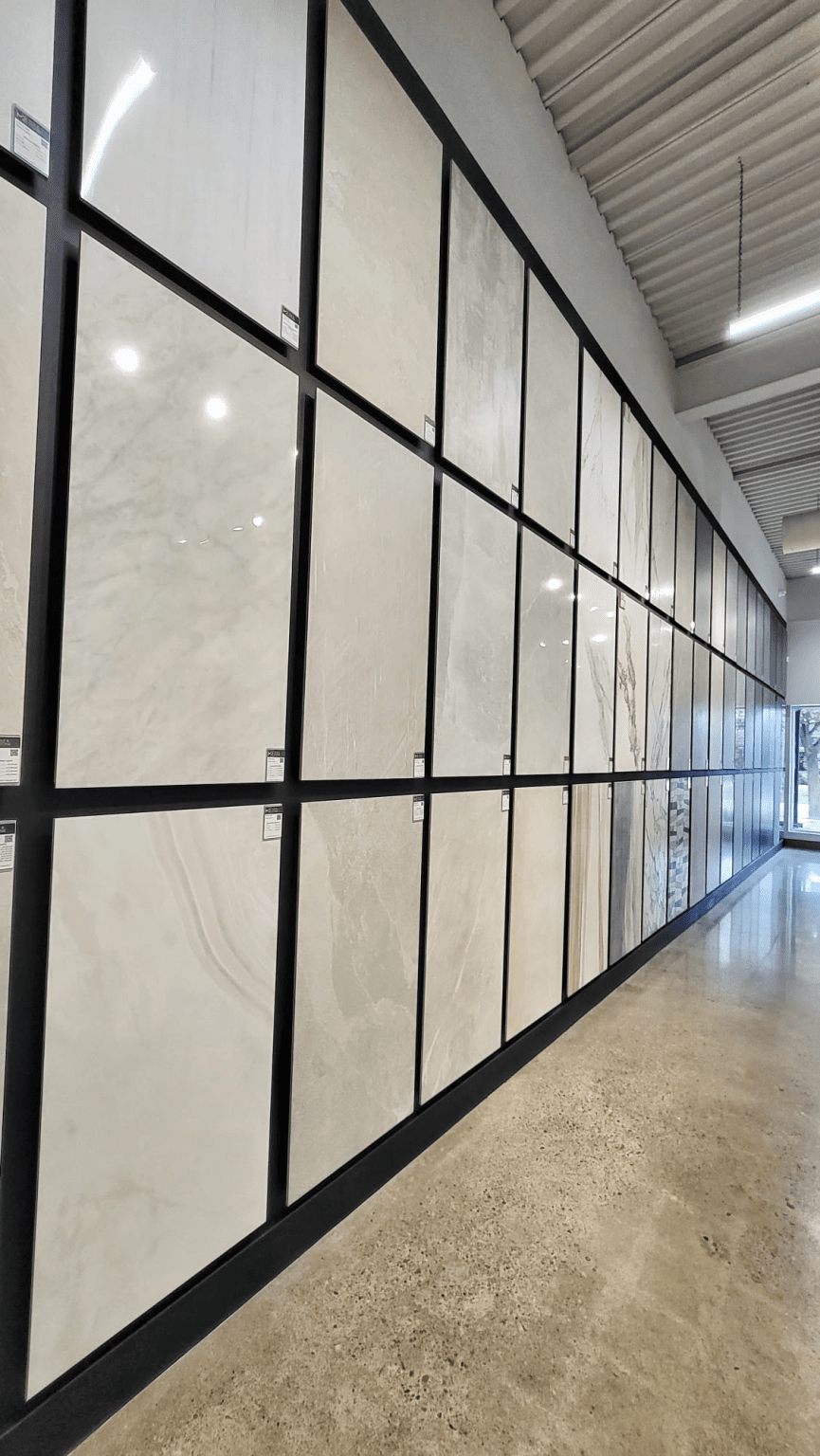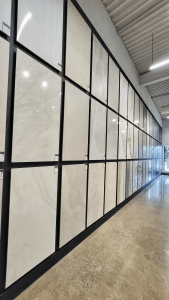 The advantages of selecting large format porcelain are immense. We believe that 24" x 48" is the new 12" x 24", choosing a larger size makes a more future-proof space. With minimal grout joints comes easy maintenance, less cleaning, and a seamless look. 
Here are 3 reasons why you should consider choosing a 24" x 48" porcelain tile
1- Your space will look bigger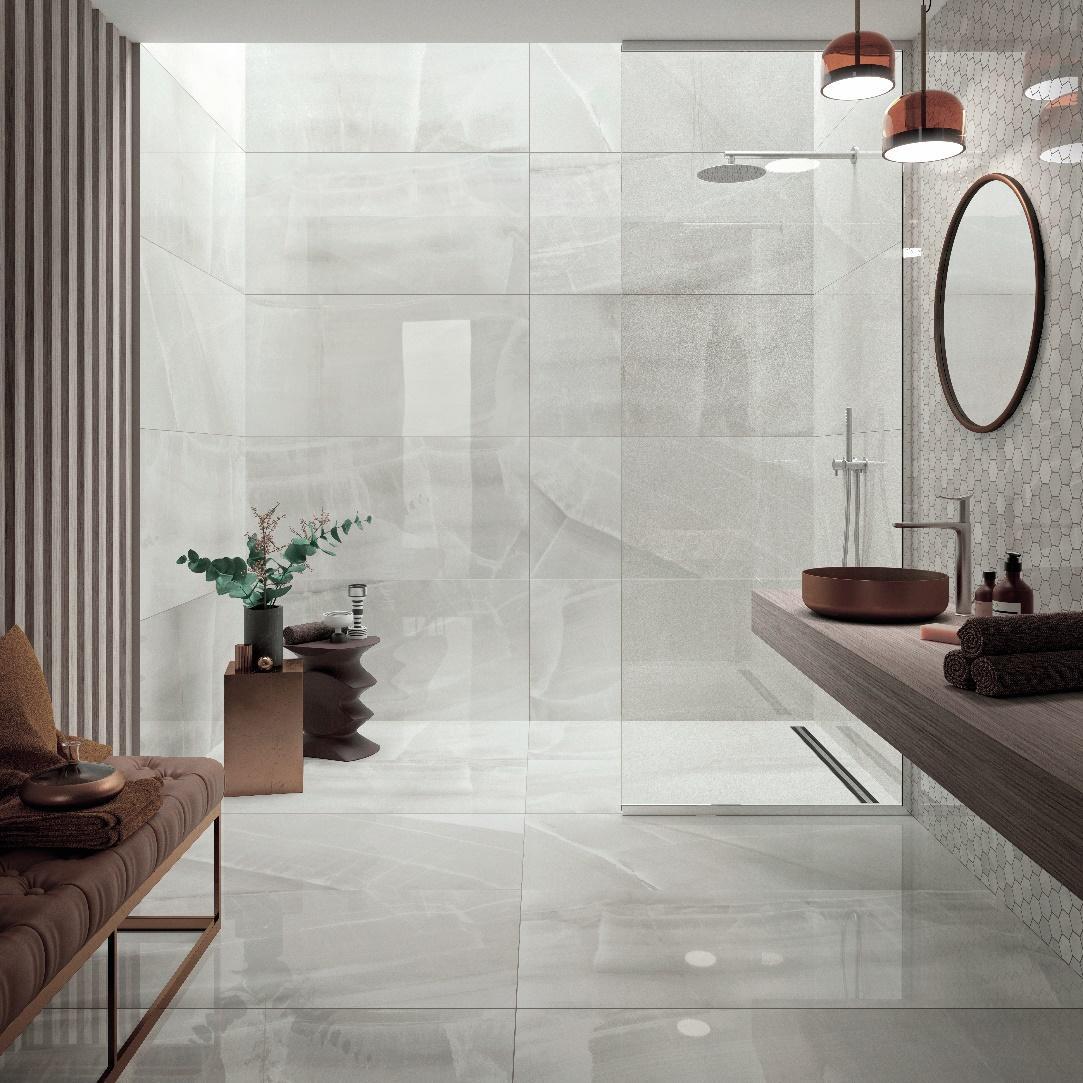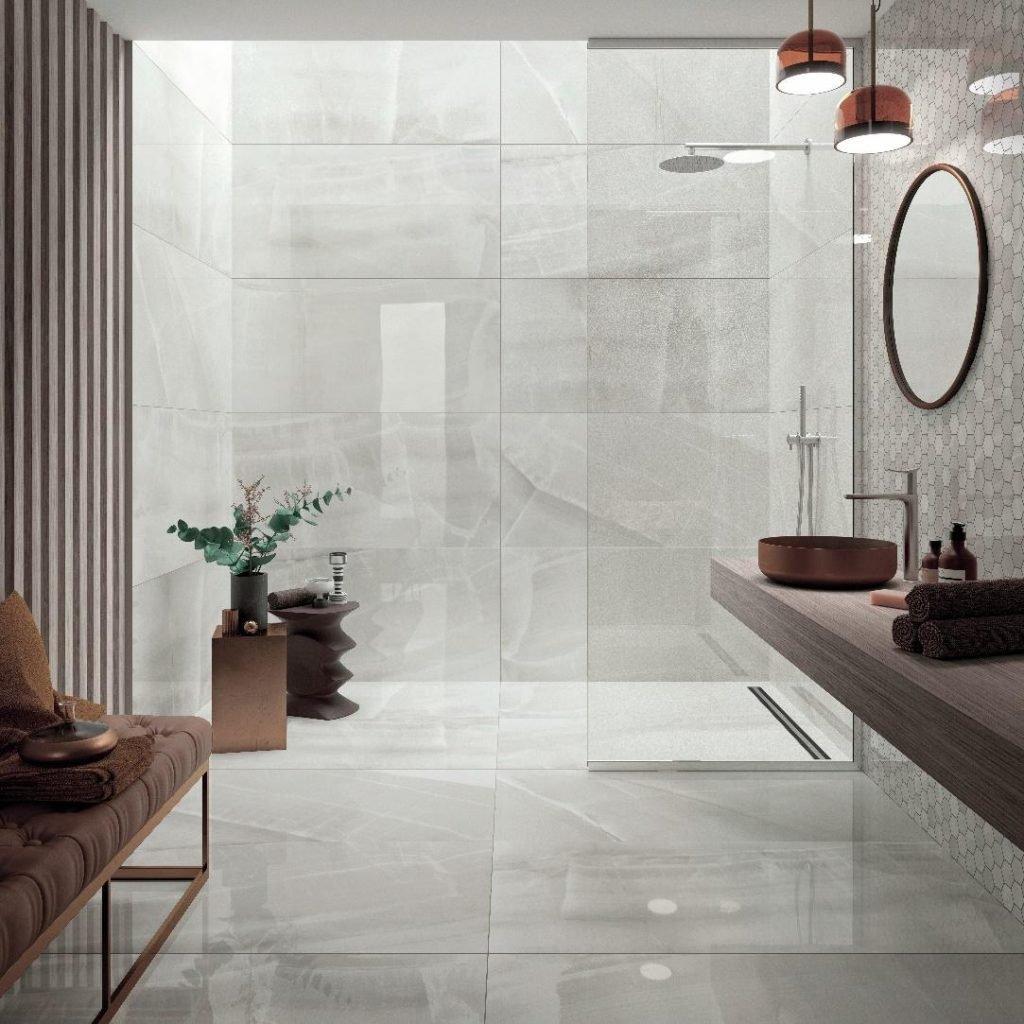 Tile: Onyx Greige
When a larger tile is placed in a smaller space, it can create the illusion that the room is larger. This is because there are minimal breaks between the tiles, creating a seamless look. The perception of space is expanded, like when you use lighter colours in a room.
2. Quicker installation time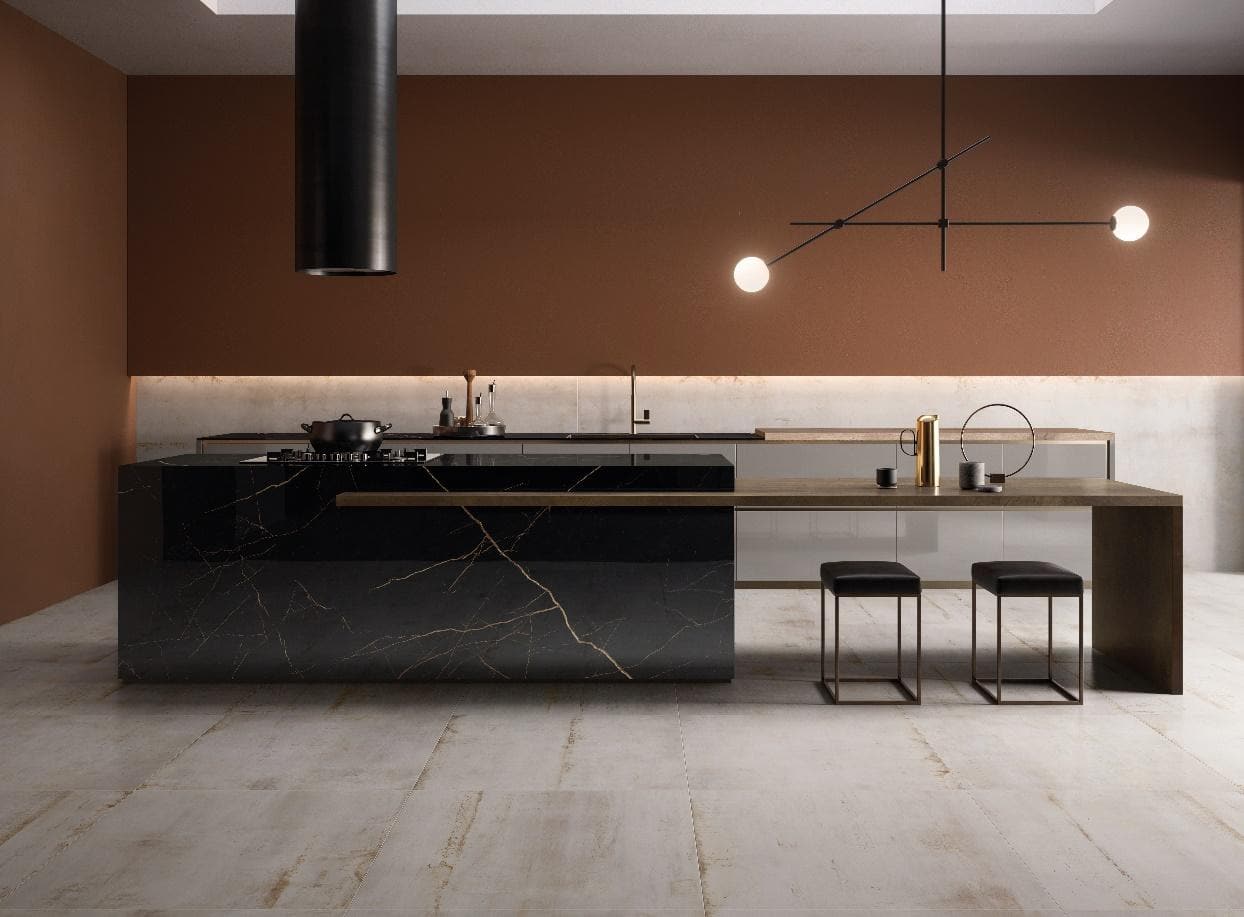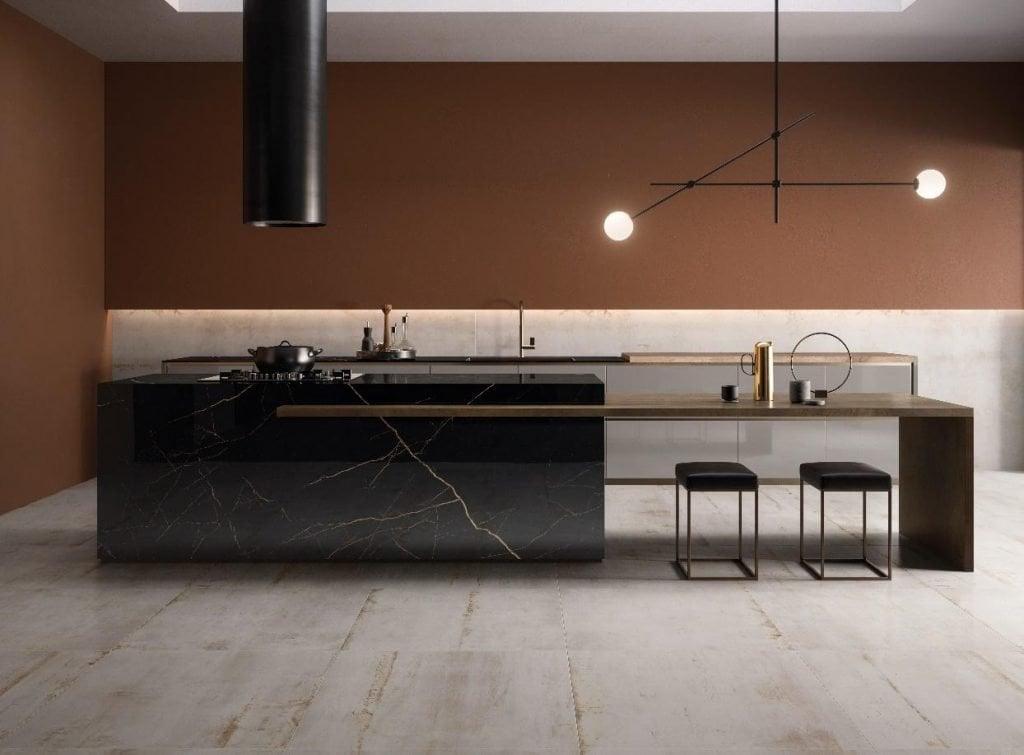 Tile: Rebel Silver
There are tile experts that are experienced in installing large-format porcelain that can handle these products. With the right installer, the process can move much quicker when using larger tiles. Meaning your space might be ready sooner than you think!
3- Spend less time cleaning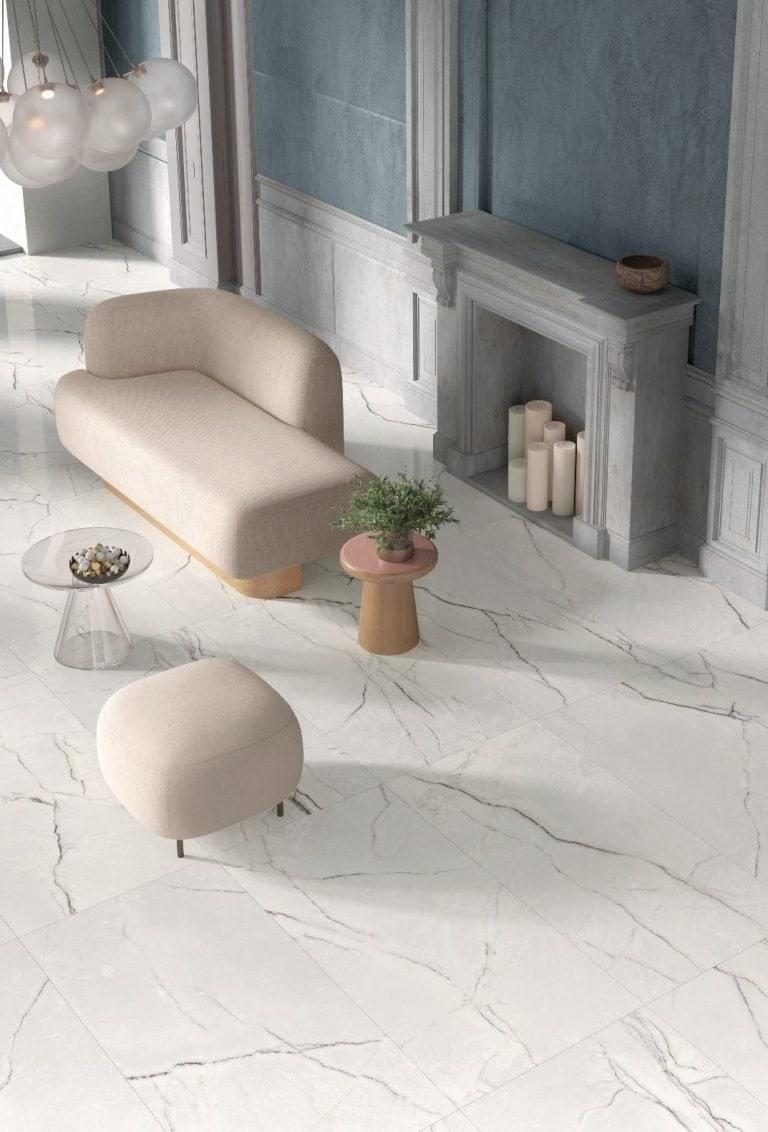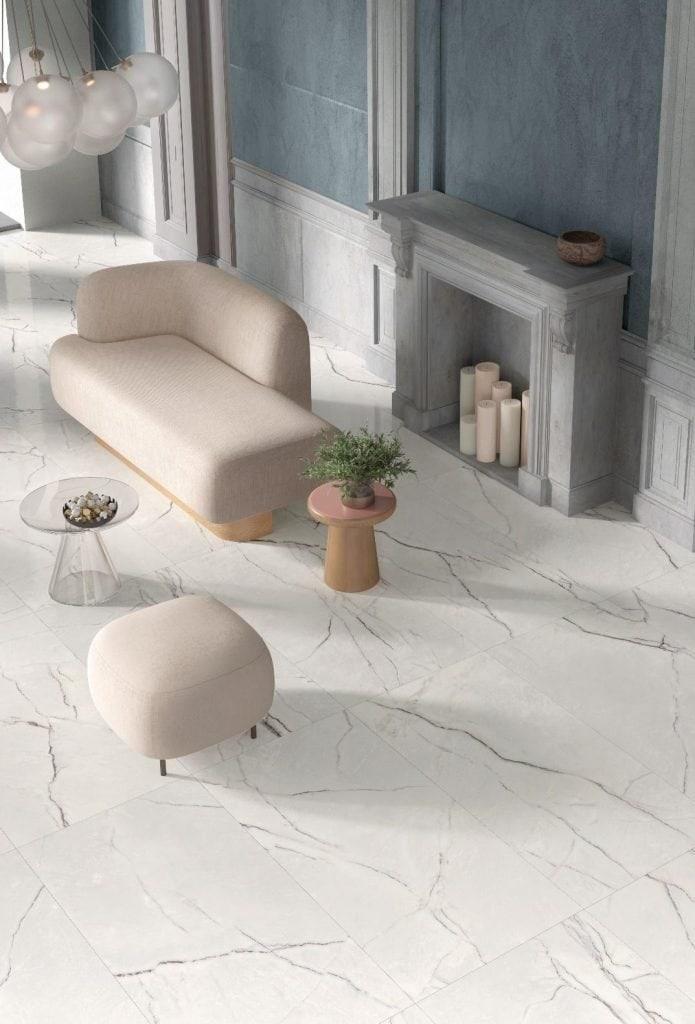 Tile: Epoque Lilac White
With large format porcelain tile, there are minimal grout joints which means there are fewer areas for dirt to build up. Porcelain tile is very easy to maintain with no special cleaners or sealants required. Truly effortless beauty. 
At M2 Tile & Stone, we keep in stock a range of styles to create your dream space. Choose from any finish, Matte, Polished, or Semi-Polished in a variety of styles from Concrete, Wood, Metal, and Stone. 
Our experienced Sales Team is ready to help you make your dream space come true!